If you are struggling to pick the right online video editor website to edit your videos or just want to add your logo animation or new intro to your video, you came to the right place. We give you here a list of ten online video editing tools that will help you with any editing task. Read through and find the right one for you!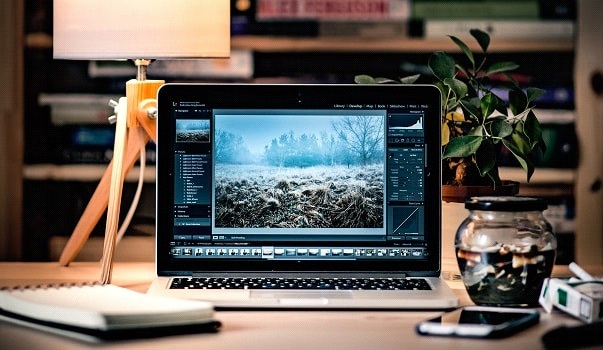 Online video editor – which one to pick?
Online video editor websites that can be found via Google, vary in service, features, and prices. We picked the best options that go from regular editing services to more fun ones where software is in a cartoon style. We also included specific services that offer a collage-type editing and photo slideshow video options.
The final decision is yours, but before you decide on one online video editor, check out the input and output options each service is offering, and make sure that they fit your needs and project requirements.

Kizoa
Offering a photo and video editing service, Kizoa is an online video editor that gives you a free rein to create amazing collage-style clips and videos from your photos and video clips. You can paste several clips together, rotate them, and tag your finished creations before you share them on social media.
Basic package of 1GB storage and 1 min of video download for free or pick one of the unique lifetime options and pay just once for a lifetime use!

Magisto
Another great online video editor that gives you an option to upload your videos or photos, choose an editing theme and soundtrack, and create memorable videos for your personal or business use. Magisto allows you to choose the best parts of your uploaded video to edit, and also has a selection of effects to apply to make your video even better.
Prices start from $2.49 for 60 photos and 60 videos.

Animoto
This online video editing software can help you make great video slideshows from your clips and photos with its cloud-computing service. Choose style and music from their vast library and create both personal and professional videos.
Prices start from $8 per month for personal use.

WeVideo
This easy-to-use cloud-based video editor combines a simple interface with advanced editing features such as clip transformation, voice over, and still photo animation. You can combine them with free music from its library. WeVideo lets you capture, edit, and share your video at up to 4K resolution.
Prices start at $4.99 a month for 30 minutes of published video with 720p HD resolution.

Video Toolbox
A box of different tools to edit your video, Video Toolbox online video editor comes with different advanced options, including the possibility to change video codec, resolution, bit rate, and frame rate. You can also add subtitles to your video, and convert and export them in any of the popular video formats.
Price: Free

Movie Maker Online
Although its ad-supported interface may seem distracting at first, this is an excellent online video editing tool. It's flexible and offers a number of features such as crop, text overlays, transitions, fade options as well as royalty-free images and music files.
Price: Free

Dvolver
A slightly different experience from the other online editing software offers Dvolver. It is a cartoon-based online video editor which adds fun editing, and you can even participate with your work in the Dvolver online festival of digital films called Dfilm.
Price: Free

Clipchamp
Clipchamp is much more than just an online video editor. It includes also video compression, conversion, and webcam recording. With a goal to make recording, editing, and sharing of videos as easy as possible, Clipchamp is the best option if you are looking for a well-rounded offer.
The basic use including 5 videos per month is free, while business package starts from $7.90 a month.

Online Video Cutter
This is a web app that does not require registration, it's free to use, and you can add it to your web browser. It can come handy when you need to cut a small video clip and has some great features and output options. If you need to cut your video quickly and avoid complicated controls, this is the right choice for you.
https://online-video-cutter.com/
Price: Free

Clipgenerator
Getting professional looking video clips easily is the tagline of the Clipgenerator online video editor service. Clipgenerator has a library of templates where you can pick your style and then add your photos and videos. With an option to select music, you can turn your memories into great videos shareable on any social media or TV.
Prices start at 2.99€ for 6 downloads a month.

Classic offline video editor solutions
Although Adobe Premiere, Avid or Final Cut Pro are still standard choices for professional editing, the online video editors proliferated over the last decade and now they include options for almost every need and budget.
From photo slideshow videos to standard video editing, these software dowload solutions offer a wide variety of editing options and features to pick from.
Featured image by Radek Grzybowski via unsplash.com
Thank you for reading this article!
Back to Introbrand