For several years now certain visual trends have been shaping the motion graphic design field. Boost up your design, check out what's hot in motion graphics and bring the same trends and styles to your own works as well!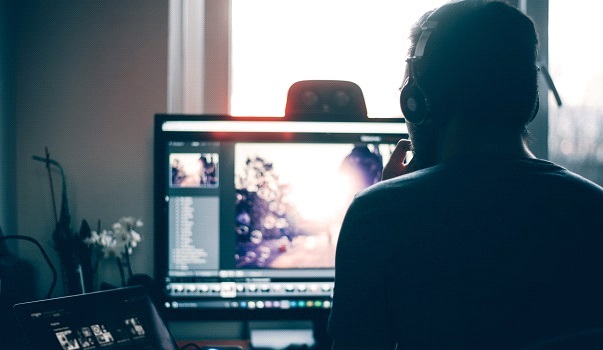 Recent Trends in motion graphic design
It takes good design and animation skills to strike a chord with the viewers. Besides good storytelling, strong visuals are the most important element of every motion design piece. Over the years certain trends seem to catch the eye of viewers more than others, creating a demand for a certain type of style and aesthetics.
On the rise since a while is the mix of different elements that create a balance between flatness and depth, visual richness and minimalism. Logos that translate into icons, emojis, GIFS, as well as new technologies that increasingly compete with After Effects as the dominant software for motion graphic design. Designers are increasingly taking inspiration from CSS, HTML5, and JS motion graphics. A great number of websites now use animation in order to improve user interfaces and engagement. So motion graphics animation is gradually expanding deeper into script and code based animation.
These are just some of the general trends that have been influencing motion design lately. If you are interested to learn more about styles that have been dominating motion graphic design, check out our list below!

Kinetic typography motion design
It is beyond any question that kinetic typography is a work of art. Designers are increasingly under pressure to create beautiful designs in every frame, including their typographic elements. Among the striking uses of kinetic typography is the recent Call of Duty trailer, in which static and kinetic typography create print layout aesthetics.

Retro or vintage style motion graphic design
Trends in motion design often follow those from everyday life. Vintage has gained in popularity in recent years and has been widely used by motion designers as well. Typographic styles such as Bauhaus or International Typographic Style (or Swiss style) and a classic combination of colors define this retro style that has become a new favorite in motion design.

Animated illustrations and documentaries
Animated illustrations are among the most-used design choices nowadays, and have been even used in video games for a hand-crafted feel. Creating animated documentaries has also been a trend for a number of years now. They proved to be a great tool in raising awareness about the pressing issues of the moment among the younger audiences, and have helped us see these issues in a new light.
Check out how the animated documentary by Lukas Schrank, titled Nowhere Line: Voices from Manus Island, tells the story about immigrants in Australia.

Mixing 2D and 3D motion design
The Combination of these two techniques gave designers a chance to add more depth and layers to their motion graphic design. Although combining these techniques was once uncommon, it is today one of the most used styles to tell a convincing story through complex visuals.

Seamless motion graphic design transitions
Seamless transitions are another trend in motion design that became popular in the last few years. This technique eliminates cuts between scenes and gives smooth results. These transitions are custom made by motion designers, which requires a bit more time, but the results are more than worth it.
Although trends should not be followed blindly - originality and creativeness are still the most important for any creative work.
We hope that this list will help you get a better grasp of what is going on in the world of motion graphic design. Try out some of the trends and see if they will make a difference for your work as well.
Featured image by Glenn Carstens Peters@flickr.
Thank you for reading this article!
Back to Introbrand