Broadcast and TV channels have employed these techniques for decades with great success. We explain here its significance, function, and how you make video branding work for you or your business. But let's start first with a short example.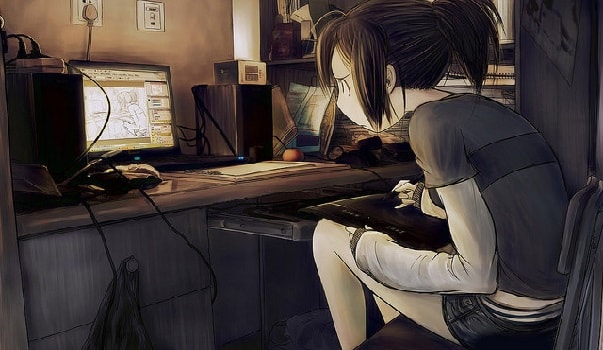 Imagine you walk into a shop to buy a new car. The salesman offers you 10 cars, but you don't recognize any brand. And then he shows you the one with the well-known three-pointed star in a circle as its logotype.
If they all have the same price, which one would you choose?

Branding that sells
This is where the art of visual and video branding comes into play. It is not enough to have a good product, channel, or video. You have to introduce and present it in the most effective and visually appealing way as well.
But why, you may ask?

We live in a visual world
What we all probably know, and scientists confirmed, we live in a visual world where information transferred through visual images remain longer in our memory and have a greater impact than any other form of communication.
And that's even more significant for visuals in motions, Video.

Our free time is also increasingly consumed by visual images, as we binge-watch our favorite TV shows (no need to look further than GoT), or indulge in our favorite online and social channels.
We are also more confident to buy brands with strong visual presence i.e. the brands whose video branding is familiar.
You cannot rely just on the quality level of your product or service to do all the marketing - you need to give it a powerful visual push in order to reach the minds of your viewers and customers.
Creating a recognizable visual identity that speaks of your brand's value, reliability, and excellence is an important step towards creating a strong presence on the market and gaining more customers.

Video branding fulfills the following functions:


It makes you more recognizable and raises brand awareness with every single video view!
It creates your business unique personality and sets you apart from the competition
It builds a bond with the customer and transfers your message in a short but effective way

With all this in mind, you are probably wondering what type of visual branding would be the most effective.

Brand logos. Image via trulydeeply.com.au

The power of video branding
In general, showing a video is one of the best methods to share your brand's message. In a research conducted by Buffer, around 80% of consumers are more likely to purchase a product that is marketed with a video.
Videos add professional tone to any enterprise and show that you have made an extra effort to present your offer in the most engaging manner and with your customers in mind.
Using video for marketing purposes significantly grew over the years, and as recent surveys show, big brands are ready to invest even more money in this marketing tool in the future.
Using high-quality motion graphics and video intros to kick off your videos, helps to highlight the brand's qualities and transfer the message behind the brand in an attention-grabbing way.
If you want to move your business forward, your marketing strategy should definitely include video branding.
Here is one excellent video about branding, which relies on animated video branding of many well-known companies. You'll surely recognize the most of them!
Video branding – like a business card for the screen
To conclude, video branding is as important as any other aspect of your business, start-up, video endeavor, or personal promotion.
With global changes, the practices of engaging with the visual images changed, and static visuals in marketing were overtaken by the moving ones.
Regardless of which one you choose, keep in mind that visual identity presented either through video or any other visual form is like a business card for your whole enterprise and the first thing your customers will see.
So choose carefully and always go for professional quality video branding.




Featured image via animeking ld@flickr.
Thank you for reading this article!
Back to Introbrand