Does it sometimes feel that no matter what you do, the number of your YouTube subscribers just won't go up? If that's the case you need to rethink your YouTube strategy. We gathered here the list of ten tips that will help you create a popular YouTube channel and finally get your work the attention it deserves.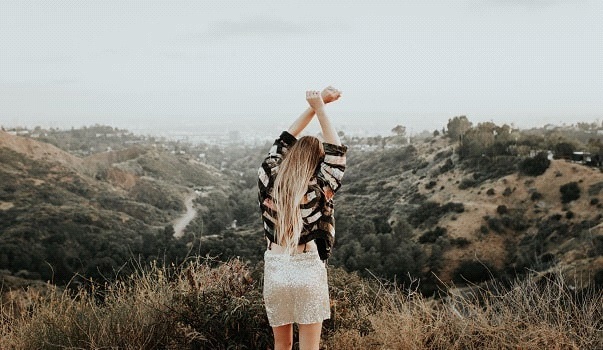 Create a popular YouTube channel with this strategy
With almost a billion unique viewers each month, YouTube is a great marketing place to promote yourself and what you do.
Creating a YouTube channel is a simple process that you can finish in a few minutes. However, more demanding things come after that, starting with the creation of content, branding of the channel, and finally, the interaction with your subscribers.
Having a popular YouTube channel requires a fair amount of time and dedication that goes over the regular work you would expect, such as making, editing, and uploading of your videos.
You must also work as your own manager, promoter, and a marketing and branding specialist if you want to succeed. Unless you are working for a company which has all this covered by specialist departments, you'll find yourself facing a lot more tasks than just creating and uploading videos.
The most successful YouTubers started channels focused on the topics and industries they are passionate about. If you are not zealous about what you do, that will show in your videos as well.
Finding a topic that engages and moves you to make the best content possible is a first step towards having a popular YouTube channel.
We all want to watch engaging and high-quality content, right? So try to make your content fit this description and include some of the tips we describe below in your strategy.

10 Hacks to grow for your YouTube channel
As with many other things, customers and viewers are drawn not only by quality but also by package. A good YouTube branding strategy includes picking out a name that reflects what you do, logo design, animation and video branding. Get some amazing YouTube channel intro from an online YouTube intro maker or video animation maker like Introbrand.
Start a social media marketing campaign
Social media channels work like circles of potential viewers and customers. Start a promotional campaign on the social media you use, and it wouldn't hurt to open a profile on the several more you are not currently using, so you can spread further the word about your channel.
Start with your friends and family and use hashtags to reach users who are interested in the topics you are covering.
Fill descriptions for each video
A description box for each video is there for good reason. Use it to tell the viewers more about your video and sprinkle in your keywords since descriptions are being crawled by search engines.
Having description boxes filled also shows that you are serious about your channel and that you are paying attention to every detail. It will also make you channel look more professional.
Pick a professional topic
If you are undecided which topic to pick for your channel, going for professional content is always a winning option. People do not use Youtube just for fun, but also as an educational and information channel.
Think about what you do the best, or what is the topic you are expert at, and share it with others. It could be something you excelled in at school, or other topics you possess a good knowledge in. Use relatable examples and less jargon to make your videos accessible to all.
Tagging your videos with relevant tags is one important segment that can help you bring more viewers to your YouTube channel.
Tags you select should be relevant to your video. Don't be swayed by popular tags if they are not adequate and pick instead the ones that can bring you the viewers truly interested in the topic you are covering.
Always go for high quality
One aspect that will surely affect watch time is the quality of production. You may create the most thought-provoking or funny videos but if the production is of low quality, people will leave after a few seconds.
Being visually appealing is something that will surely draw viewers to your channel, so invest some time and explore the possibilities of using high-quality editing software which are nowadays available online, and a HD camera.
One more option to consider for your channel is to do reviews of products, ideas, movies, or any other topic you enjoy following.
Today, people have little time to read reviews and prefer to have them in video format, so take advantage of this trend and get your opinions out there!
Make your videos in the adequate length
The length of your video should relate to content. An explainer video can be longer, but if you are making a reaction video choosing a longer format can be counterproductive.
The attention span of viewers is getting shorter each year, and going for long formats that are not supported with the interesting and engaging content can bring more harm than benefits.
On the other hand, short videos for educational topics will make your viewers look for more content elsewhere. Make sure to balance duration of videos with the topics you are covering.
Music videos draw a lot of views on YouTube, but this also means that the competition for attention is huge. If you think that your music talent is your best asset, try doing live performances or covers.
In order to stand out, think of something original and creative and don't be afraid to experiment.
Embed your channel to your website
If you have a website or a blog that already have a following, use it to promote your channel as well.
Embed a link that leads to your YouTube videos and automatically make your website or blog more interesting while simultaneously drawing the viewers to your channel. Two major goals achieved with just one step!
Here are some more tips from a YouTube star SuperSef to help you create the popular YouTube channel.

Most popular YouTube channels start with passion
One of the secrets for a popular YouTube channel that we didn't included in the list but have mentioned briefly in the introduction is passion.
Can you imagine investing months and months of work into something you have a passing interest in?
Lack of passion shows, and it will severely affect the statistics of your channel.
However, if you have sorted this issue out and your fingers are tingling with the expectation to finally have your videos out there, the list of advice we sorted for you above will certainly make this venture a successful one.

Create quality content and make use of branding
Topics you pick to cover should be done in a professional manner, from quality of the videos (HD is the best option) to the content itself. Music is always a good choice if you have a unique musical talent, but original and helpful reviews can also make you the proud owner of a popular Youtube channel.
Having a strong branding strategy is also important, so pay attention to how your channel looks like, and brand each video with a video intro quickly showing your logo.
Before we finish, let us remind you to pay attention to details – proper descriptions, duration, and tags are important – and use the power of social media marketing to boost your visibility.
Finally, don't forget to have fun, there's nothing more rewarding than running a popular YouTube channel!
Back to Introbrand