Are you looking to freshen up your marketing? Click here to learn how your business can reach a whole new audience using Instagram stories.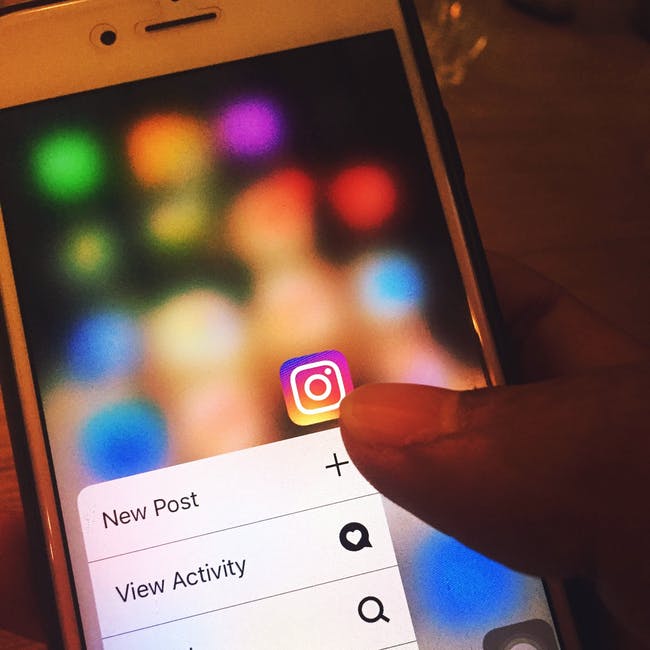 According to Instagram, 90% of the people on their platform follow a brand. Instagram is a powerhouse among social media platforms.
Instagram stories are a great way to promote your business on Instagram. If you have not been utilizing this amazing tool to grow your business but are considering it, you may be wondering how to get started.
Getting started on Instagram stories is not that difficult. Here are some of the best strategies you can use to grow your business on Instagram stories.
Share Your Brand
One of the best things about Instagram stories is that it makes it very easy for to create brand awareness.
Talking head videos are very popular on Instagram because they are easy to shoot and give you the chance to share a lot with your audience. You do not need to have a script prepared although it is best to have at least an outline so that things go smoothly.
For example, you can introduce members of your team using Instagram stories. You can also share stories about the origin of your brand on Instagram stories as well.
Share Behind the Scenes Footage
Instagram stories are a great way to let people know what is going on behind the scenes in your business. You can give them an insight into the culture of your company and share with them how your products and services are brought to life.
When you do this you are increasing brand awareness and helping your followers to develop an emotional connection with your brand. An emotional connection with a brand is one of the top reasons why people buy products and services.
If you create products you can do a behind-the-scenes video of how the product is made. Once people are buying a product there's a great chance that they will want to see what goes into making it.
They are also likely to share your Instagram story with people they know. This marketing strategy will see you engaging more with your audience and growing your brand.
Have Q and A Sessions
Q and A sessions are a great way to interact with your audience. You can find out more about them and have them find out more about your business. You can do Q and As at a specific time every week.
You could also inform your followers of a Q and A session that you have coming up and have them submit their questions to you if you don't want to be locked into a specific time frame.
Be sure to share the questions that you have been asked and the answers so that other followers will see be able to see your interactions.
Create Polls
You can easily create a poll on Instagram stories. This is a great branding strategy because it will help you to gain insight into what your followers are thinking about your brand. You can create polls about a new product or service and ask your followers their opinions.
You don't have to do polls about business all the time. You can do fun polls about different topics just to engage with your audience more.
Collaborate On Instagram stories
Instagram stories are a great place for your brand to collaborate with influencers and other brands. You can team up with someone who has products or services that align with your business.
This will make it easy for your brand to be exposed to a relevant audience that may not know about your business.
Use Story Highlights
One of the limiting things about Instagram stories is that they disappear after 24 hours. Fortunately, Instagram heard the complaints of its users and created Instagram highlights.
Make the most of your highlights by saving your best posts under relevant headings. Make sure the covers for your Instagram highlights are beautiful to look at and draw the attention of anyone who visits your Instagram profile.
Use the Countdown Sticker
When you have a promotion on Instagram it is a great idea to use the countdown sticker. When you create urgency behind a product launch or a promotion it makes it more likely that people will take action a lot quicker.
Your followers can set reminders for the countdown deadline. You can see all the people who set reminders. This is great information for you because you will be able to tell how many of your followers are actually interacting with your sticker.
Promote Your Post
Sometimes users may be viewing your Instagram stories but they are not necessarily viewing your post. A great way to get them to engage with your post is to promote your recent post on your Instagram stories.
You can do this by blocking out a part of your post while leaving enough of it showing to entice people to check it out.
This strategy works extremely well on all posts but is especially useful if you do Instagram reels. Your audience will at least see a snippet of your video to entice them to go to your feed and check out the entire post.
Grow Your Brand
You now know that Instagram stories are one of the best business marketing strategies to use for your brand. There are a wide variety of strategies available to make stories effective for engaging with your followers and enticing new people to follow you.
One of the biggest benefits of Instagram stories is that it allows you to be more interactive with your followers. The more interaction you have with your followers the more comfortable they will feel about buying your products and services.
If you would like help with creating social media videos, please contact us.