Do you want to know what set of skills and know-how a star motion graphic designer must have to get ahead of the growing competition?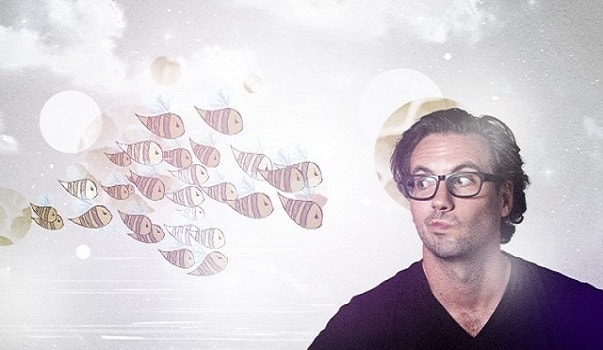 The work of a professional motion graphics designer includes the creation of motion graphics for television, film, or the web. This includes title sequences, clips, trailers, commercials, graphics, and any other animated form created for broadcast or digital video media.
If you want to do the same, you'll need to learn about cinematic techniques, graphic design, animation, colors, digital imaging theory, and visual effects.

Skills that will boost your career as a motion graphics designer
As a successful motion graphics designer, you'll also need to know fundamentals of video editing, video post-production, and video compression, in order to be able to use editing software such as Premiere Pro, After Effects, Flash, or Photoshop.
Focus also on some traditional art skills, and hone your knowledge of color theory, drawing, and typography.
The skills you'll need to master are not limited to the technical and creative ones. You'll also need to have strong interpersonal skills.
They are essential in circumstances when you need to communicate with clients, assistants, or creative directors.

Make use of traditional art skills
To test some idea, it would go much faster to draw it than to build in Photoshop.
Drawing, coloring, and other traditional forms of visual expression can come in handy when you are testing different options for your work.
As a motion graphics designer, you'll mostly rely on your computer, but it's good sometimes to reverse back to old techniques, especially if you are brainstorming for new ideas.

Know the power of color theory
You can easily affect moods and feelings in your audience with different colors. Be sure to know which ones work the best for your project before you apply them.
Color is one of the essential elements in every art, so check some articles on color theory that can help you make the right decisions.

Typography – understand classic types
Like colors, typography is also one of the most important fundamentals that every serious motion graphics designer should be proficient in.
Typography is often the most prominent element used in a design to convey a message. Your audience should be able to easily read it, and the fonts you choose should complement the whole design.
This skill is particularly essential to land a job in the industry, because you need to demonstrate a confident handling of typography.

More than just animation
If you work as a motion graphics designer it is implied that you have a good grasp of animation techniques.
However, you will not become a successful motion graphics designer if you don't have a good grasp of the other elements of the trade such as narrative thinking, feeling of rhythm, understanding of dramaturgy, pace, camera movement, supportive use of music and VFX, as well as of visual cinematographic concepts.

Brush-up your 3D knowledge
As the industry changes and more and more 3D design enters the scene, you'll need to keep up with it.
Hone your skills in the latest technologies in 3D software if you want to be a successful motion graphics designer.
The skills you'll need include modelling, texturing, lighting, animation and visual effects (particle systems, mograph, arrays, physics, dynamics, etc.), shading, and rendering.
To see how professionals do it, check out this multiple-award-winning Sci-Fi animation titled Abiogenesis by the motion graphics designer and animator Richard Mans.

Being original is also important
Being original and keeping up with the technological changes, in combination with creative thinking, are additional motion graphics designer skills that can help you stand out from the crowd and attract new clients.
Work on your style and choose a niche and don't follow trends at all costs or just for fun. A personal style or timeless classic leaves a much deeper imprint and creates more attention than a passing trend.
Finally, work on your creativity. As clients often may have an unclear idea, it is up to you to bring their ideas to life and to turn them into engaging pieces of motion graphics.
If you wanna know more or look at motion design job offers, we highly recommend you checking out Motionographer.
Featured image via vfs digital design@flickr.
Thank you for reading this article!
If you want to become a graphic designer, ready more here
Back to Introbrand