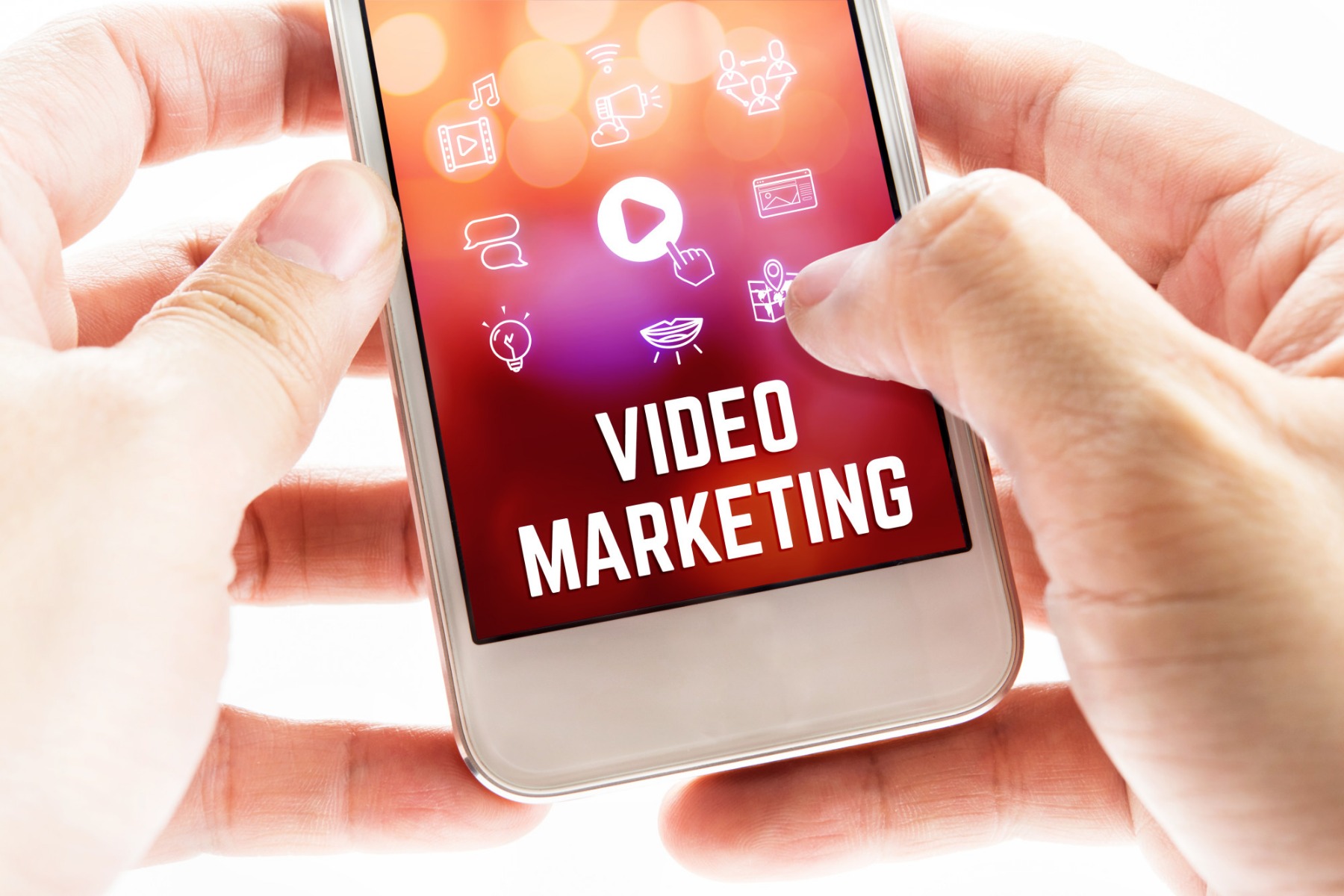 Have you ever scrolled through videos on TikTok? Or, spent half an hour watching a YouTube video? Then, you already know what video content marketing is.
Behind the funny video clips of your friends dancing or singing to a song, there are one billion users on TikTok every month. Therefore, if you're not using video content marketing then you're missing out big time!
Now, you might be wondering, what are the types of marketing videos? And, how to market with videos? If these questions have put you off incorporating marketing videos then don't worry.
After reading this article the world of video content will seem a lot less overwhelming, and you'll be able to use it to your advantage in no time...
Does that sound good?
Then, keep reading!
Why You Need To Use Video Content
The world spends on average two hours and 27 minutes on social media every day. That means, there is already a whole population of people searching the internet for information and looking to view different types of video content.
So, what does this mean for business?
Unlike websites which people need to read through and navigate their way to the important sections, video content offers you a chance to showcase your product's benefits in a quick and efficient format.
Are you worried about conversion rates? Then, marketing videos could be the solution. Including video content is a time-tested method to gaining new sales and directing traffic to your website.
As well as this, people simply love watching videos. Can you remember a time when you were on public transport and you didn't see someone watching videos on their phone?
You probably can't and that's because watching videos is one of the most popular choices of consuming content that exists today.
Nine Ways You Can Use Video Content Marketing
You're probably already considering including video content into your marketing plan, but knowing how to market with video content is a whole other challenge...
Thankfully, the following tips will help you get started. You'll soon discover that you don't need fancy equipment and a neverending budget to pull off a successful video marketing strategy.
All you need is the right concept and useful tips and tricks to convince your audience!

1) Positive Testimonials
Anyone can tell you that their product is the best and they offer professional services, but no one can really trust your reputation until they've heard from previous customers or clients.
Even though testimonials have always been used in marketing, why not upgrade it with a video? It's a simple way to increase engagement and use an existing marketing material.

2) Vlog
During the pandemic, many people have been forced to spend a lot of time indoors and many people became lonely. This led to an increased desire to connect with others online.
A great way to build brand loyalty and a sense of community is to regularly vlog to keep your audience informed!
You don't need to spend hours filming, the shorted the better as it will grab their attention faster. So, a simple mobile recording is enough.

3) Get Social Media Supporters
Another easy trick to creating video content is actually asking your clients and customers to produce the footage for you...
Now, you might be wondering, what do you mean to let them create it for you? Well, ask them to post a reel on Instagram about your product, or invent a hashtag they can link to your profile.
Alternatively, you can use an animated logo that they can share with their followers.

4) Traditional Explanation Video
This one might seem obvious but many people forget to record an informative explanation video describing exactly what your audience will receive from your business.
Video content like this should be only a couple of minutes and it should end with a powerful call to action.

5) Employee Video
Sometimes, all it takes for someone to give their money to a business is to hear from the employees. If audiences can see the faces behind the brand it makes it more personal and immersive.
Especially, if you add an animated logo at the end!
They feel like their part of a community instead of just a number in a receipt. This can lead to further sales and better word-of-mouth marketing.

6) Community Bonding
Do you donate part of your profit to a local charity? Or, does your business produce ethically sourced products? Try to think of something that can involve the community and share it online.
You can start a group, forum, or upload stories from your local community to get people interested in your brand.

7) Behind The Curtain
As well as making videos of employees it's important to show people what your office and workspace look like. Is it a big office with cozy decor? Or, do you have a casual setup and want to appear laid back?
Unveiling the curtain and showing the behind scenes of your business sends an important message of transparency. It says, "We have nothing to hide, you can trust us!"...

8) How-To Guides
In addition to providing personal insights to your business, you also want to make sure that you are giving something back. A great way to make your video educational is to develop how-to guides.

9) Showcase Your Personality
Perhaps the most important part of video content marketing is having fun with it!
Marketing can be stressful when you're trying to hit numbers, gain followers, and keep up a strategy so creating a brand video could offer a moment of relief and relaxation.
The aim of this style of video is to showcase your personality and present yourself as a welcoming business.
Animate Your Brand With Unique Video Content
As you can see, there are many ways to use video content to your advantage in your next marketing campaign. From client testimonials, vlogs, and social media shares...
To, how-to guides, brand videos, and behind-the-scenes footage. However, nothing beats an animated logo!
The good news is, Introbrand can create a unique, high-quality animated logo just for you. This is a small but influential way to include video marketing without spending all your time filming.
Interested? Then, reach out today to find out more!