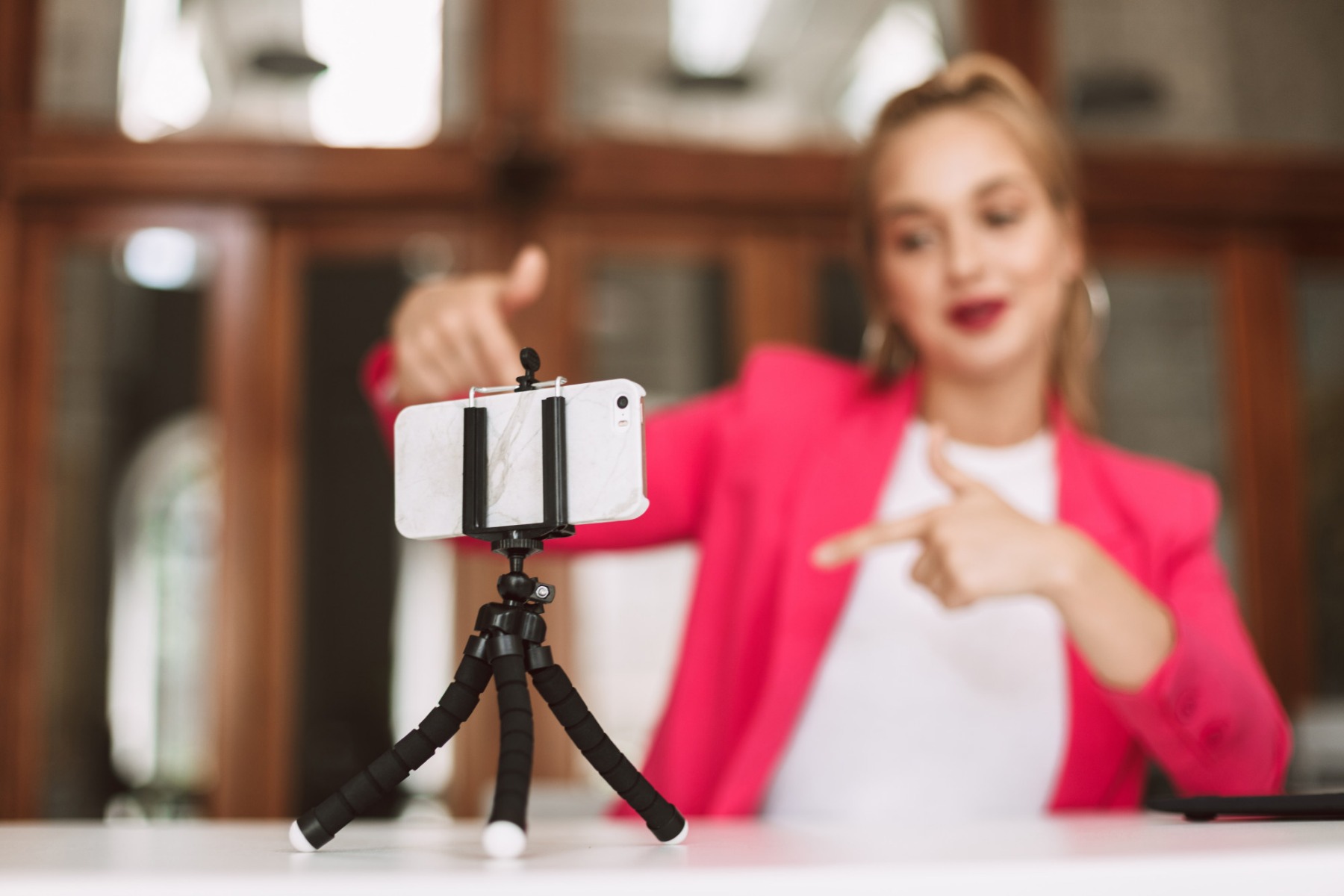 During Q4 2021 TikTok had around 1.2 billion active users each month.
Since it was created, TikTok has exploded in popularity, and it's showing no signs of slowing down. TikTok has become a great place for people and businesses to market themselves, and audience engagement is one of the most important factors of this.
Creating a TikTok video can take more than you would expect, and there are several things you can do to increase engagement with each video.
For 10 TikTok editing tips to increase audience engagement, keep reading.
1. Focus on Trends
Many TikTok users have gained a huge amount of traction by following trends on the app. Trends come and go very quickly, so you need to pay attention and act fast.
Identifying trends is a key part of creating successful content, so you should be taking time out to research popular trends and create videos based on them. It can be difficult, but when you spot a trend that has the potential to explode, you should start creating content straight away.
2. Connect With the Right Audience
Engagement is all about your audience. With the number of people that use TikTok daily, the potential to grow your audience is huge. With that being said, if you don't stand out as a content creator, you might have a hard time building your audience up.
Niche content is very helpful with this. If you are making videos that no one else is making, it will increase the number of viewers you have as well as the amount of interest from your audience.
3. Collaborations
Collaborating with brands is an excellent way to increase your exposure. If you have a large enough following, you may be able to work with companies promoting their products or services.
This is most effective when a brand's audience has similar interests to your own. Not only will this increase engagement and exposure, but you can also make money this way.
4. Draw Inspiration to Create Content
Sometimes it can be hard to come up with new ideas. If you're struggling, you can always find inspiration from other TikTokkers. Take a look at popular/trending videos and see if anything sets off a lightbulb in your head.
With this in mind, you still want to make sure your content is original. Don't just copy other people's videos, but try to get new ideas from what they are doing.
If you are new to TikTok, focus on making your videos simple and genuine. Once you have some experience you can start working on high-quality content with advanced editing.
5. Make Things Personal
One of the best ways to build up a connection with your audience is to make your account personal. Keep your videos genuine, and don't be afraid to show your true self.
Try to find a good balance between funny/entertaining content and videos that show your real personality. Being honest and even vulnerable will help people relate to you and create a more authentic relationship.
6. Post Regularly
When it comes to being successful on TikTok you need to focus on both quality and quantity. You shouldn't rush your videos - ensure you are putting out your best work, but it's also important to post often to keep people interested.
When first starting out, this will probably mean a few posts a week at fairly regular intervals. As your audience grows, you'll want to increase this. Most successful TikTokkers post once a day or more, so this is what you should be aiming for.
7. Be Authentic
For many TikTokkers, a growing audience brings changes to their content. it is easy to move away from the type of content that you start with and lean more towards making what you think people want to see.
As you grow, it is important to keep being yourself and producing authentic content. This is especially true when collaborating with brands or other TikTokkers.
Growth and change are natural, but people will appreciate you being your true self and showing that through your videos.
8. Video Quality Is Important
When looking through popular videos on TikTok, the content can vary quite a lot, but one thing that remains constant is video quality. High-quality footage is essential for success, so keep this in mind when making videos.
Most smartphones these days have cameras that are more than sufficient for TikTok, but you want to take into account other aspects too. Think about things like lighting and aesthetics when choosing locations to shoot videos.
This applies when you edit a TikTok video, too - the overuse of things like effects and transitions can lower the quality. You also want to ensure you render videos in a high resolution once you have finished them.
Adding your own branding can help videos look more professional. With Introbrand, you can create high-quality logo animation, which you can place at the start of each video to help establish yourself and give credibility to the quality of your content.
9. Captions and Subtitles
Having a good caption on a video can make all the difference. It is what lures people in and gets them to view your content in the first place.
Give a tease about the content of the video, but don't give away everything. The idea is for people to read your caption and want to find out more. Just bear in mind you don't want to make exaggerations or mislead the viewer since that will give them a negative impression of you.
Subtitles can also be helpful in your videos. There are plenty of people with hearing impairments that use TikTok, and some people often use the app with the sound turned off.
Subtitles allow you to communicate the video to people without them needing to hear it and can be beneficial for non-native speakers.
10. TikTok Video Templates and Filters
TikTok provides content creators with a lot of tools that you can use to make your videos stand out. It acts as a free video editor with things like transitions, filters, and A/R effects. These may not all fit the themes of your videos, but they present some extra options should you want to use them.
You can also use a 'green screen' effect so you can edit yourself onto a chosen background. This is great for comedy videos. Other TikTokkers that use things like this can be a great source of inspiration, so keep an eye out.
Taking Your TikTok Video Game to the Next Level
Ultimately, to be successful on TikTok and maximize engagement, you need to be producing some of the best content out there. Creating one amazing TikTok video isn't enough, you need to be generating consistent, high-quality content that stands out from the crowd.
Solid branding can help with this since it shows a professional level of production in your videos. Click here to see some of our other top tips for social media video marketing.