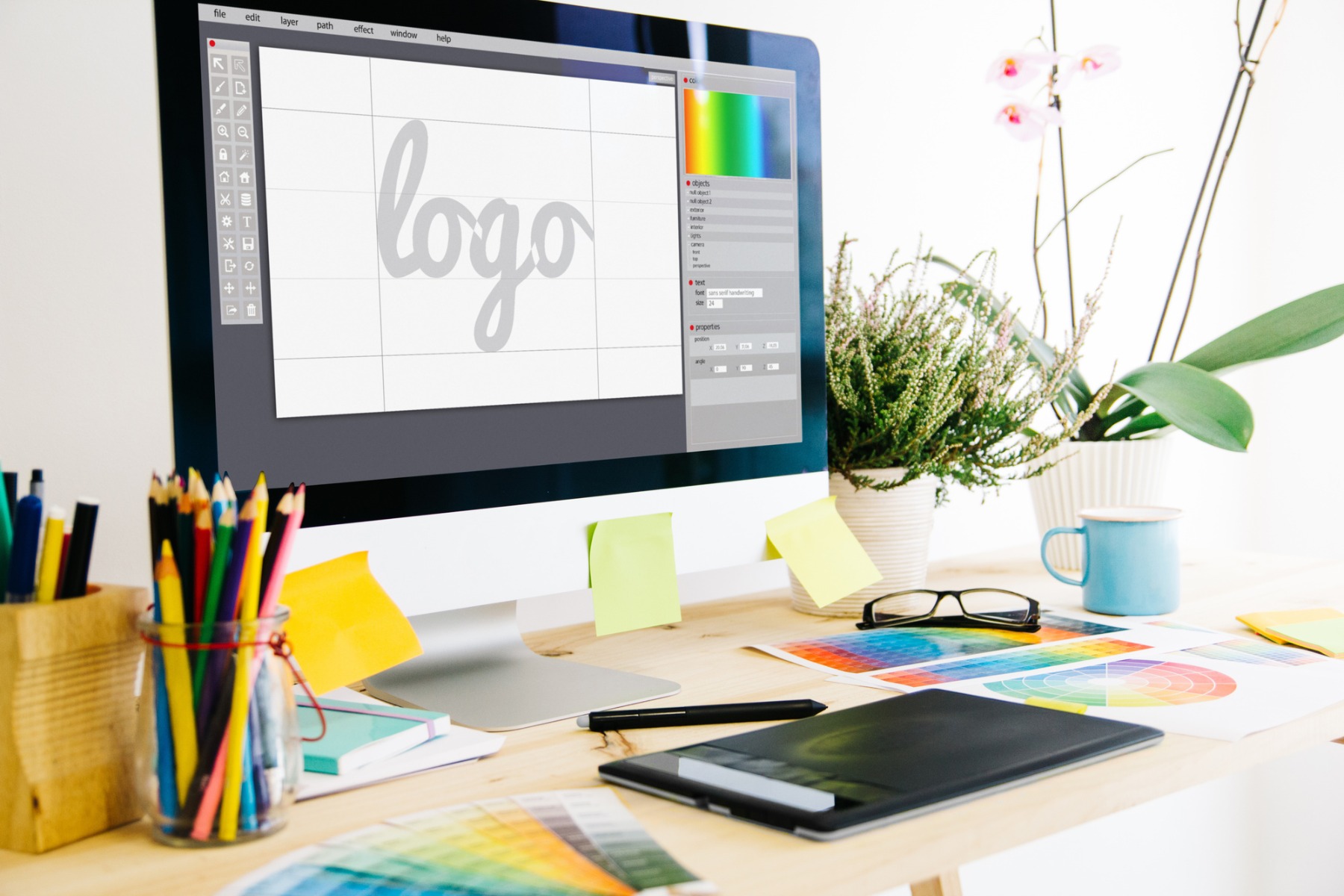 Branding is the key to success.
In fact, Forbes put it this way, "Brands are psychology and science brought together as a promise mark. Products have life cycles. Brands outlive products."
Yes, your branding can either make or break your venture. And your branding all begins with a simple logo.
Whether it's on a ginormous billboard or a profile picture on an Instagram account, it's clear to see that the easiest way to recognize a company is through its logo.
However, there really is no "one size fits all" when it comes to logo size. How can you make sure your logo is looking its best in all different shapes and sizes? Read on to find out.
Bad Logos and the Basics
Before you even begin messing around with resizing a logo, you need to know the basics. Check out these basic logo rules:
The master file for your logo should be created in a vector program so that your design can be scaled up or down accordingly.
Your logo should have at least two versions, horizontal and vertical.
When it comes to online profiles, your logo image size should be smaller than 100 KB if possible.
As mentioned in the basic logo rules above, a vector is the best format to have your logo designed in. Raster graphics (or bitmaps) are another option, but they can actually limit reproduction.
A vector graphic is made up of precise points which ensure consistency throughout a variety of sizes. The logo can usually be scaled to any size without losing any quality, which makes late edits much easier to achieve.
Raster images can be created in large formats, but you never know how large you will need to reproduce your logo in the future. If it's blown up to a huge size, it will no doubt look pixelated and lose its professional look.
Keep it Simple
Overly complex designs don't scale well when they are printed or are used as tiny icons (for example your favicon icon). Complicated bad logos may just look like a blob of nothingness.
The more details a logo has, the more information the viewer has to think about and process. If you recall the most memorable and successful logos throughout history, most of them are super simple.
For example, McDonald's, Apple, Nike, FedEx, or even Batman! Their icons can be resized upwards and downwards without losing any vital details.
Logos Here, There, and Everywhere!
In this technical age that we live in, logos aren't just found on the door of your office. From your website and facebook account to your office stationery, your logo and branding will be literally everywhere.
Read these next 3 size guides on what the specific logo dimensions should be for each avenue of exposure. Please note that all the logo dimensions mentioned are in pixels and in order of width by height.
Logo Size Guide for Your Website
Once your logo design is ready, it will need to be uploaded to your website. Generally, the optimal logo dimensions for a webpage are 250 x 150.
The most common website layouts are either horizontal or vertical. For a vertical (square) layout, your choice is really only 160 x 160 pixels. However, when using a horizontal layout you could use one of these three dimensions:
250 x 150
400 x 100
350 x 75
You also need to bear in mind your favicon which is a tiny iconic image that will represent your website or business. Favicons are often found in your web browser address bar. They can also be used in bookmarks and feed aggregators too.
Your favicon logo size should be one of these three sizes:
Even though it's small, it's mighty. The aim of your tiny favicon should be to identify your brand at a glance. You could feature your full logo if it's simple enough, the first letter of your brand name or the image from your logo.
Logo Size Guide for Social Media
Using the optimal logo size on your social media pages is vital. If your logos aren't matching the recommended dimensions they could either be stretched and grainy or look like a squashed compressed logo.
Here are the optimal image dimensions for some of the most popular social media platforms:
Profile Image - 160 x 160
Cover Image - 851 x 315
Image Posts - 540 x 540
Instagram:
Profile Image - 110 x 110
Image Posts - 1080 x 1080
Twitter:
Profile Image - 400 x 400
Cover Image - 1500 x 1500
Image Posts - 1024 x 512
Pinterest:
Profile Image - 165 x 165
Image Posts - 735 x 1102
Google+:
Profile Image - 250 x 250
Cover Image - 2120 x 1192
Youtube:
Profile Image - 800 x 800
Cover Image - 2560 x 1440
Thumbnail Image - 1280 x 720
Channel Icon - 98 x 98
LinkedIn:
Profile Image - 400 x 400
Cover Image - 646 x 220
Image Posts - 350 x 230
Link Posts - 180 x 110
However, the optimal logo dimension for most social media pages in 1024 x 512 pixels. Your logo will display correctly across most social media platforms. But there could still be a few issues, so it's always good to follow the above logo size guide.
What Logo Size for Video Productions?
Video media is seen on many different devices and locations like hand-size smartphones, laptop screens, tablets or larger cinematic projections. Therefore no size fits it all. If your logo size looks good on your laptop screen, it could be way to small for displaying via social media on a smartphone.
So whenever you need to define a logo size for your video, the rule of thumb is to think first about "where" and on "what device" your main target audience will enjoy the video content. If you aim for social media on mobile devices, make your logo 10% bigger, if your aim are laptop screens or TV screens, make your logo a bit smaller.
Tip: Most video productions don't have the ability to adjust the logo size to individual formats, so it would be wise to use an average size for the logo that looks reasonable on most video playback devices. Try playing your video in full-screen mode on your laptop and smartphone, if your logo looks good and easy-to-read on both devices, congratulations you found a good logo size.
Logo Size Guide for Printing
When it comes to printing your logo, more than the size, the format is important. As mentioned before, the best logo formats should be in vector and not raster. This will make it easy to edit when the need arises, especially when printing.
It's also key to design your logo so that it's adaptable. For instance, it should be fluid enough to switch between vertical and horizontal layouts without it being an issue. This is vital for printing as shapes and sizes can vary dramatically (hats, t-shirts, pens, car wraps, and more).
If you have your logo saved in a vector format, then the size won't matter. But if you do have it in a raster image, you should ensure that the size is as big as possible.
How Can I Resize a Logo?
You may realize that you need to start resizing a logo asap. The options include using photoshop or something similar to edit the dimensions DIY style. This option is only really acceptable if you have some kind of experience, or you could make a huge mess of it.
Another option is by commissioning a freelance designer or a reliable contractor. A freelance designer will be cheaper, but a contractor can cover all your bases if you're not strapped for cash.
Logo Size Sorted, What's Next?
Now, you're informed about which logo size you need for each avenue of branding. But, with logos evolving rapidly, it's sometimes hard to keep up with the latest tech fashions.
A really cool tech trend that's updating even the most boring looking websites is using moving logos. Read more about this awesome trend here.
Thank you for reading this article!
Back to Introbrand