Is there a tool that can help you draw more audiences to your business, establish a strong online presence, and effectively promote the cause you are passionate about? In short, yes, and you don't need to look further than social media video. Read through to find out why this type of content is a huge must nowadays.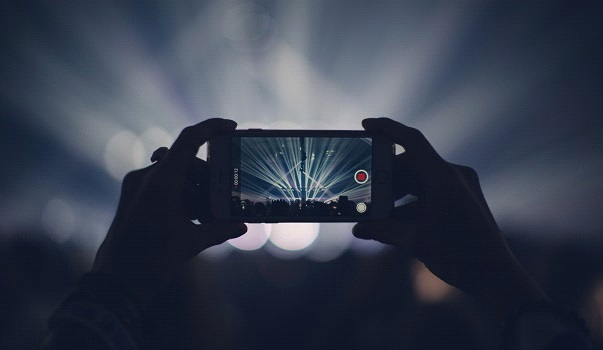 What do we know about social media video content?
We have already written about the best video content for each social media platform, social media video tips, and why the marketing world cannot function without videos today. Now we move to examine why social media video content is a must in the first place.
We can hardly imagine any social media channel today without a video content. Even social media that were originally created as image-and-text-sharing platforms such as Instagram and Twitter have made changes in recent years to facilitate the sharing of videos of their users.
Social media video content is growing stronger with each viral video that gets uploaded, and users are craving for more and more of such content to be uploaded daily.

How social media video compares to other shared content?
The big fuss around social media video would not exist if various statistics do not show that this type of content is getting the most attention.
Conversion rates increase by 80% if videos are included on landing pages and various statistics forecast that by 2019 over 80% of web traffic will be claimed by videos. Videos on social media that do not fall strictly into the marketing category have massive click-and-follow rates.
For example, top 10 viral videos on YouTube amass a total of 550 million views, while social video, in general, is shared 1200% more than images and texts combined.

How much is social video watched?
If you are not convinced with the above statistics, then here are some more. Do you know that a third of all Internet users – which amounts to approximately one billion! – are also YouTube users?
YouTube shared this statistic with us, but Twitter has also some impressive statistics to boast about. Around 82% of Twitter users watch video content on this platform.
Finally, to add Snapchat and Facebook into this mix, note down that 10 billion videos are watched daily on Snapchat, and 500 million people use Facebook to watch videos.

What are all these statistics telling us?
After digesting all these numbers, what remains evident is that video content on social media is drawing a massive amount of viewers. They watch videos to be entertained, to learn something new, or to just fill in their free time.
Marketing experts noticed this tendency a while ago, and are using it for the benefit of brands and companies that do not shy away from social media.
If you are trying to make a breakthrough as a next social influencer, a YouTube star, or are just looking for the most effective way to promote your business or product, then you should definitely create social media video content to reach your highly targeted audience.
Wanna know what editing software to use? Read our blogpost about the Top 10 online video editor tools available for free.
Back to Introbrand
Featured image by Veeterzy via unsplash.com