As a video maker, you face competition that is unparalleled in numbers in any other industry. Looking for a way to stand out and keep your viewers watching?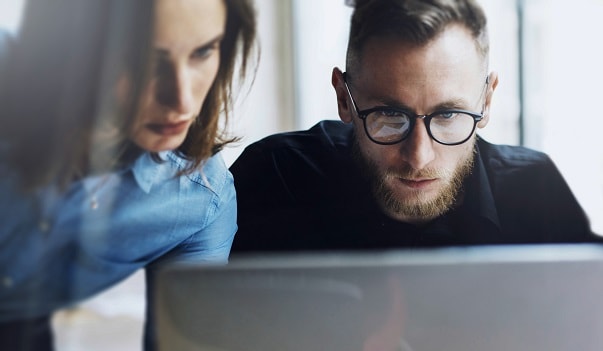 To get the attention your channel, video project, or brand deserves, to create video intros is the best way to go.
As everything is speeding up, viewers move from one video to the next in a matter of minutes, if not even seconds. To keep them watching, you need to have a great opener that is both informative and visually attractive.

Video intros add value to your content
Today, you can create video intros online or pay a freelancer or a studio to do it for you. The second option is much more expensive, so we'll focus on the first one here.
That's actually our first tip for you: don't go wasting your money when nowadays you can get the same professional-quality intros online, and for a fraction of the price.
However, this does not mean that you should settle for whatever is offered out there. You need to choose wisely. The online intro maker you pick should give you the full creative freedom and enough custom options to make your video intro look professional.
Video intro will add no value to your content if it looks like a thousand others already stifling the video world.

Tips to make a great intro
Each creative process has its ups and downs. The lack of inspiration, high production prices, and teams that fall behind the deadlines are just some of the regular problems that video makers face.
One amazing thing about creating video intros is that you can avoid all of the problems if you know where to start and what to do.
You can get your memorable video intro hassle-free, just follow these tips.

Create your video intro online
Probably the first thing to look for when you decide to create a video intro is some intro maker tool.
You have a plenty of options online, but take a note that not all of the tools Google shows you are the same. If you are offered to download a software package, this means more production time and more dependence on your own skills.
Before you can start creating, you'll need to learn how to use the software first. This can lead to many sleepless nights, and often the results will not look as professional as you would like.
Even professionals from time to time struggle to create top-notch animation after years of training.
In conclusion, save your time and nerves and look for a creative process that can be done fully online, it is easy to follow, and gives you pro results.

Choose the right resolution and frame rate
Resolution and frame rate (fps) are important elements that affect how your video looks. If you plan to add a video intro to your longer video, then frame rates and resolution should be also compatible with it.
Maybe you'll want to use your intro for some other purposes in the future. Short branded videos are also effective on their own for different promotions and social media covers.
For this, you may want to upgrade your video to 4K video resolution or to change its fps. Not all online video services have these options. In case you need more flexibility make sure you pick the video maker that has, and save yourself from more work in the future.

Pick a duration that works for you
Any video website or service you choose should offer the option to select the duration for your video.
Not every online intro maker has it, so check this in advance before you pick an intro template.
Any range from 3 to 8 sec should be ok, as viewers usually skip longer intro formats. Shorter, 3 sec videos are used for snappy and energetic messages, while longer videos add more intricate style and tone to your creative output.


Here is an example of a simple and yet effective video intro that is just 3 sec long.

Creativity is important
When going through different online offers, take a note of how original their videos seem to be and their quality level.
If videos seem like a quickly done mash-up of visuals that jump all over the place without a coherent theme, than you should probably skip them.
Having too much of everything in just one video is like putting all your ideas into one sentence. It's overbearing and can repel viewers.
Also, make sure that templates you pick really animate your logo. Most of them will have some type of animation and a static logo just pasted to it. The contemporary world is in motion and all aspects of your video intro should be as well.
Sometimes even familiar topics and objects can be inspiration for an original animation.
In the video above, our animators got inspired by the construction lines of the famous Fukuoka skyscraper and created this unique animation.

Pay attention to style
Do you address a younger, urban audience or your customers come from other social groups?
Do you look for a professional feel with a classic, clear style or are you more into colorful, playful animations?
Every choice you make should be in line with what your brand, channel or service represent. Your message should be clearly discernable from the style you choose.
If you have a street style brand, you can go for an animation that is aesthetically compatible with urban culture, like, for example, this one below.


Are your trade words? Then tell that to your viewers with an intro that brings to mind printing press and a journalistic feel.


Picking an intro that integrates well with your style, message or service is the best option for a lasting effect.

Create video intros – The first step to getting attention!
Video intros are short branding videos that you can put at the beginning or end of your video or use as promotional videos or social media covers. They are the first thing that will catch the eye of your potential customers and viewers.
Having a high-quality intro will make the difference between viewers staying to watch or leaving your channel. You need to offer them something memorable to introduce your content and short enough so they will not get bored and leave.

It's important to keep tabs on the style of your intro logo, originality, resolution, duration, and frames per second. Also, having the whole process done online will significantly save you time.
Make sure that the results you'll get are of the highest standards and don't compromise.
Don't let your videos and film productions look like a book without a cover – add a professional looking video intro!




Thank you for reading this article!
Back to Introbrand