YouTube Intro Maker by Introbrand
Create a YouTube intro with your logo or name. Fully online, no software needed.
With Introbrand you can create your own YouTube intro by yourself with our online templates. No design skills or any software needed. Get your custom video intros for YouTube in just a few minutes.
It's no secret that successful YouTube channels use short and minimalist intros for their videos. Although those animated intros are short, a lot of hours and effort can go into building a professional-looking video intro.
Usually it's a very difficult and time consuming process to create a YouTube intro and it might take days or weeks struggling with complex video software. After all, your video intro is the first thing your audience will see, and you wanna use the first few seconds to make a perfect impression for you channel or business.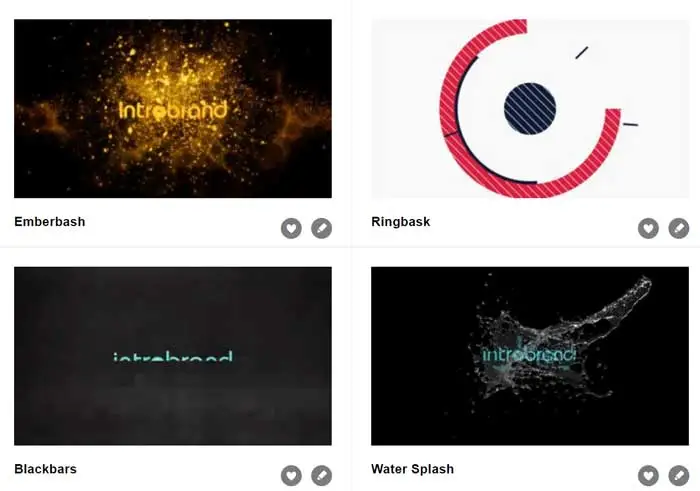 Best YouTube Intro Maker
for Your Videos
Our YouTube intro maker web-app is easy to use and gives your free preview videos. The customization options help you make a truly unique intro and leave a memorable first impression so your audience will keep watching your channel.
Introbrand's simple web interface gives you the freedom to create your custom YouTube video intro in just a few clicks by yourself, without worrying about complex software and video rendering codecs. After exporting and downloading your final intro as a mp4 file to your computer, you will be ready to add it to your video productions with any video editing software.
How to Make a YouTube Intro
Creating a custom YouTube intro video with complex animation software can be very time consuming. Focusing on creating amazing videos for your YouTube channel is priority. Browse our gallery and choose one of our professional YouTube intro videos. Add custom colors, logos and try different animation styles to create a dynamic YouTube video intro that stands out from the mishmash.
Try different color versions, different logos or template styles, and create powerful YouTube intros that stand out from the mishmash. Your video intro production will be easy and fun with Introbrand.
1.

Browse YouTube intro templates

Browse our video designs and pick the one that fits your logo or message. Don't worry about colors yet, they can be changed in the next step. We offer a variety of themes and styles from classical, urban, and modern, to those inspired by minimalism, cult films, graffiti, and many more.
2.

Choose logo or text

All our animations are designed to work with logo and text input. Go to the custom branding dropdown menu next to the video and either select Add My Logo or Add My Text.
3.

Select intro video duration

A professional intro is sweet and short. Keep in mind that they will be seen millions of times. We offer durations of 3, 5 and 8 seconds for professional use. These are the most efficient for kickstarting your videos and keeping your viewers engaged.
4.

Customize colors & music

Flare up your video with custom colors! Just move the color slider to change the color tone of the entire intro. You can also set the colors of your texts by clicking on the circles. Introbrand's YouTube intro maker comes with an exclusive music selection.

Choose a nice soundtrack for your video, such as break dub, smooth jazz or mellow synth, among others. By the way, the music will be magically fitted to your intro.
5.

Download YouTube intro

Whenever you're happy with your preview, export and download your video in super-crisp final video resolution. Introbrand offers many video resolutions with pay-as-you-go prices. Some intros are even available in slick 4K resolution – only offered at Introbrand.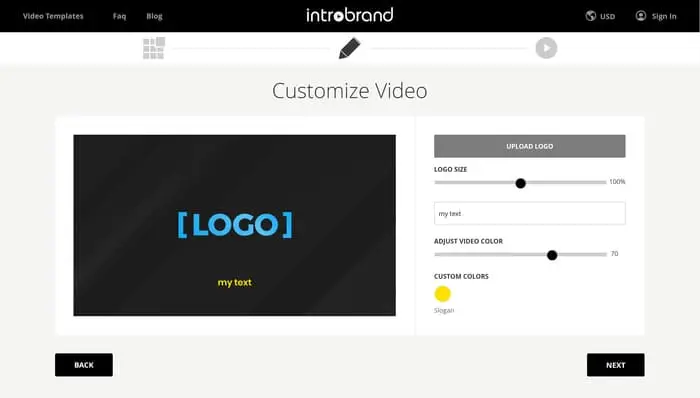 YouTube Video Intros Made with Introbrand
YouTube Intro Emberbash
This explosive YouTube intro will make your video channel explode with excitement. The bang of glowing hot particles creates a melting feel while the dynamic animation style adds confidence to your YouTube channel. Customize the main color from glowing lava fire to an ice look and add this hot YouTube intro to your video productions.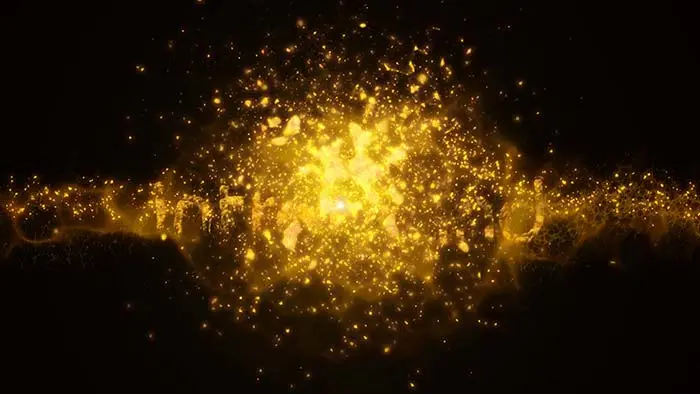 YouTube Intro Eboncut
Looking for an elegant custom YouTube video intro that captures attention in a blink of an eye? This clean intro video relies on the timeless contrast between black and white and is a winning intro for YouTube.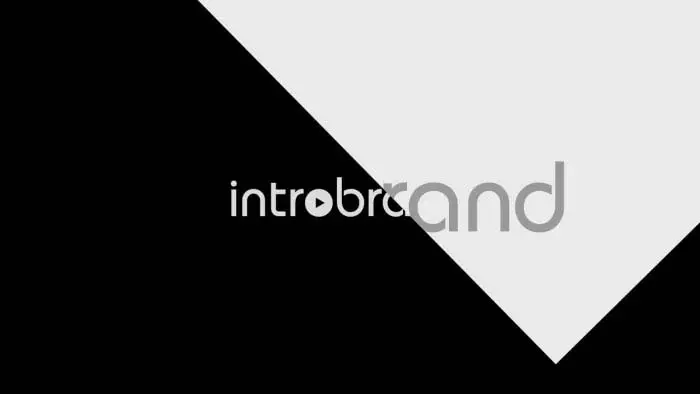 YouTube Video Intro Lightpaint
Lit up your brand with an elegant Youtube video intro where soothing lines of light bring the feeling of power, light, and unceasing energy. If your brand or channel shares the same qualities, then make this YouTube intro now, customize colors and see how it will put your logo into the spotlight!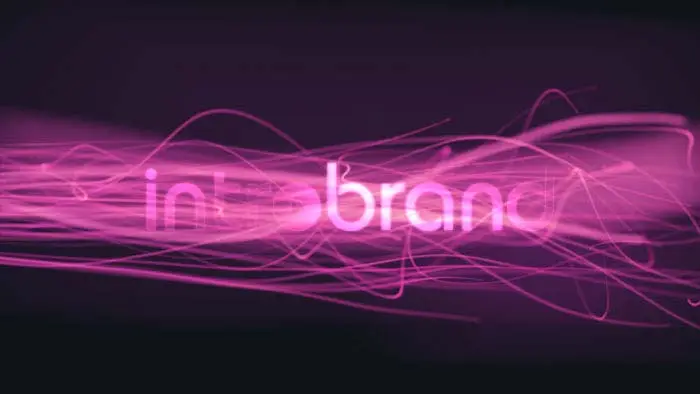 YouTube Video Intro Lightpaint
Create a YouTube Intro
in Just a few Clicks
A professional YouTube intro is available at your fingertips with introbrand. Instead of sweating over complex video software for weeks, get your unique intro created in seconds with our YouTube intro maker.
No technical knowledge is required to use the simple interface and powerful features to create your YouTube intro for free. Our collection of uniquely pre-designed custom video intros gives you access to the powerhouse of an entire branding and computer animation team — right inside your browser!
Super-fast

Can't wait to get a slick YouTube intro for your channel? Don't worry – With Introbrand your intro is ready for download in a minute.

Easy as pie

You create everything online — no software or complex design skills needed. Build your intro with just a few clicks of the mouse.

Premier look

The best-in-class intro designs will leave your viewers spellbound. Smart customization algorithms and brilliant resolutions.

Free Audio included

Getting a licensed soundtrack matching your intro can be expensive. Just pick any tune from our music library, sit back and enjoy.

Customizable Designs

Pick a stylish intro template, change colors and text. Our advanced templates will adapt to your logo and animate it like magic.

Commercial license

No legal worries. With every purchased YouTube intro you'll get a lifetime license to use your intro freely everywhere.
Easiest Intro Maker for YouTube
To get started with our YouTube intro maker, all you need to do is pick an intro from our collection and click the Create Now button next to it. Making watermarked previews is free without any obligation.
Whenever you're happy with your preview, remove the watermark by choosing one of our affordable, industry-grade video formats and export your final intro in ultra-crisp HD resolutions. Your video files will be ready for download in just a few minutes.