If the title of this blog post seems odd to you and fails to make sense, you probably still see video intro and intro video as one and the same thing. However, you can add a video intro to your intro video or explainer video, as it's also called. Still confused?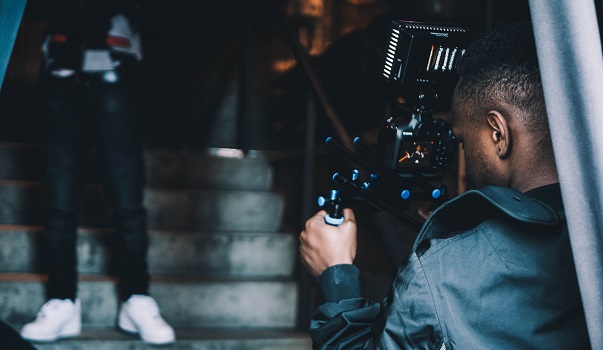 If you are unsure about the purpose and significance of these types of short video animations, imagine some of the biggest brands without their recognizable logos.
Think about Coca Cola without its famous red and white typography or McDonalds without its golden arches. The same logic goes for logos that are animated as a video intro.
Recent research of marketing strategies shows that video is the main marketing format, and will continue to be so in the years to come.
Short, with perfect animation and crisp effects, video intros will help you turn your logo or channel into a recognizable brand, and make a lasting impression on your viewers.
Would you like for your viewers and customers to immediately recognize you brand? Than invest in making the first impression a great one.
This is crucial because by 2019 80% of all web traffic will be claimed by videos.

Video intros put your brand in motion
We have already written about video intros, from how to create them or where to get them, to how to use them.
As we explained, video intros are nowadays used in almost every line of business and are not linked to a particular niche.
Regardless of you business, a custom video intro can come handy if you want to present your work or product to the audiences in a short and visually engaging manner.
For this purpose, it is important to pick a relevant video intro template that corresponds in style and tone to your brand or YouTube channel.
You can choose a video intro template from a free video intro maker and animation software online, or order one from a professional animation studio.

What exactly is a video intro?
A video intro is a short video introduction of approximately 3-8 seconds which can be added to your longer video or can be used as a stand-alone marketing video.
Its purpose is to brand your video and animate your logo or text, but also to engage your audiences from the start. The first impression counts the most, therefore, you cannot bargain with its quality.
Think about your own viewing habits. When you start a video, how long would you continue watching it if the intro is not interesting enough?
The attention span of modern viewers is short and if you do not make the great opening for your video you will lose them.
That's why having an engaging text or logo video intro is a necessity for your video marketing strategy.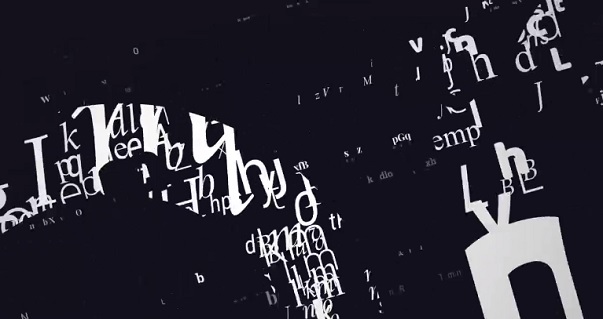 Still from a type intro Typogenus © Introbrand

Online intro maker – the easiest way to a great intro
As we mentioned above, video intros have a branding purpose and can be created with a free intro maker online or ordered from an animation or motion graphics studio.
The studios can be a bit expensive, especially if you are working with a limited budget. An easy and fast option, in this case, is to use the online animation software.
A good online intro maker allows you to create professional intros in just a few minutes and cost a fraction of the price you'll pay to a studio.
Online intro makers offer a wide range of high-quality intro templates you can choose from to fit the style of your brand.
The famous website for spreading ideas TED has one effective and stylistically perfect introduction starting each of its talks. Check it out below.

Intro videos (explainer videos) present your service or product
In contrast to video intros that are really short, intro videos could be longer. Usually lasting from one to three minutes, these videos represent what you do in a more detailed manner.
While the best examples are only a few minutes long, there is no limit on how long your introductory video should be. You can decide on how much time you need depending on what you do.
If you are launching a really cool app that will be the first of its kind on the market, then you'll probably need more time to describe it to your viewers and potential customers.
However, if you are entering the market with something that is similar to what is already out there, the best option is to just highlight the benefits of your product to users.
You don't need to describe how, for example, mobile phones work. You just need to highlight that the one you are making is faster, with a better camera, or more reliable than others.
Think of intro videos as snippets from a longer story about you or your product, channel or a start-up.
There is never enough time if you want to share a great story, but as we are all pressed for time, the best option is to offer the gist of the most amazing aspects of what you do in a length that is not too long and is limited to a few minutes.

Tell a story with a cool intro video
Intro videos are mainly focused on telling a story about a brand or business.
This story can be told through abstract forms and animation like in video intros, but it is much more detailed and concentrated on narration.
Their purpos is to introduce your work to viewers in a manner that will raise interest and draw engagement. The narrative structure is important, as you want to remain relevant and interesting while at the same time highlighting why the viewers should pick your product or subscribe to your channel.
You can showcase your product, highlight its features, and explain how it works.
You can also show what your YouTube channel is about, or introduce the viewers to who you are, and explain why they should follow you.
Video intros come in many versions and styles, but the focus should always be on the unique qualities and benefits you are offering to followers and potential customers.
One good example of this type of video is the commercial for Drawnimal app.

Video intro and intro video combined
One great thing about video intros and intro videos is that you can combine them to create a great marketing for your work. While video intros are just branding/packaging for your video content, intro videos further explains to viewers and customers what your work or company is about.
Although there are differences between these two types of introductory videos, one thing they should have in common is the emotion they evoke.
Regardless of the purpose, both videos should induce the sense of trust, curiosity, and confidence in the viewers, in order for them to be converted into customers.
Given the constantly changing nature of the Internet, video is quickly becoming the new text as we move toward a multimedia web. Your introductory videos will quickly grab your audience's attention and successfully show what to expect from your company within just a few seconds.
Good and memorable introductory videos will also help you create this sense of familiarity in the viewers' brains, and will stay in their memory long-term (which is something that you should definitely want).
Finally, besides a good story and effective visuals video intros and intro videos should remain similar in style.
Use the same typography, colors and overall atmosphere so that viewers can easily link videos to your business. This is the best way to get conversions and to present your work in the most effective way.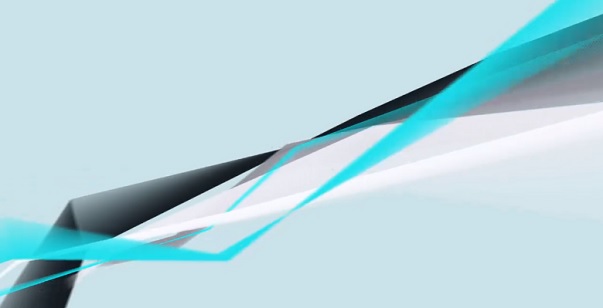 Still from a logo animation Neonbull © Introbrand

Introductory videos build brand awareness
As we explained above, video intros and intro videos are two different types of introductory videos. Video intros are short and to-the-point branding videos that can be added to your intro video, but vice versa is not possible.
The intro video is a longer video that explains your company or service to your viewers and potential customers.
Its longer format gives you time to go into more detail, while video intro relies on effective visuals to draw attention in just a few seconds and identify your content.
Now that you are familiar with their function, give them a go and start building the strong visual presence for your brand with these two types of marketing videos.
Thank you for reading this article!
Back to Introbrand